Post by mlplaura on Aug 31, 2013 7:55:52 GMT
UK PonyCon's Annual SUPER AWESOME GIANT PRIZE DRAWS!
PayPal address: ukponycontreasury@gmail.com
Ticket prices:
1 ticket £1
5 tickets: £5
10 Tickets: £8
20 Tickets: £10
(When buying your tickets please include your screen name/name and an email address we can contact you at if you win! Also, if you could entitle your payment with
"PonyCon ponies of awesome!"
and not mention anything about "raffle" that would be amazing. Paypal tends to eat us otherwise
)
Seeing as though this year is a super special year for UK PonyCon (It's our 10th anniversary!) and ponies in general, we decided to have a selection of
4 AWESOME PRIZE DRAWS
for you to enter this year! You don't have to enter them all, but we can guarantee that all of them have amazing prizes to be won!
This year our Prize Draw catagories are:
* G1
* G4
* Plushie
*Charity £100 Truffleshuffle.co.uk voucher! (100% of the proceeds from this prize draw will go to our charity this year, The Riding for the Disabled Association)
So, we have
4
different prize draws this year, this means that you will need to select which draw(s) you would like to enter! You can always split your tickets between prize draws (so if you buy 10 tickets you may want to put 5 on the G1 draw and 5 on the Plushie draw) but do let us know which ones you would like to enter. Without further ado, I present to you all our prize draws and prizes!
G1 Prize Draw: Full set of tales ponies, Full Meadowsweet Family and Baby Susie, Katie, Billie and UK MOs!1st Prize: FULL set of tales ponies!
2nd Prize: FULL Meadowsweet family!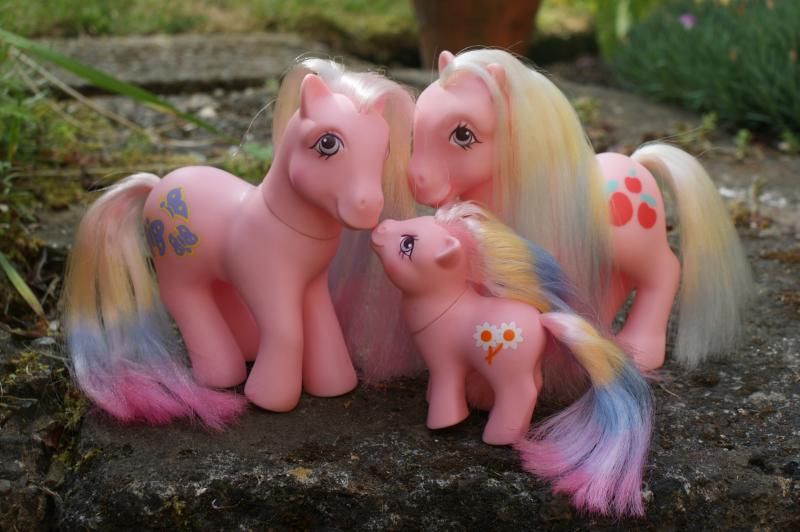 3rd Prize: Baby Billie, Susie and Katie and UK MO babies!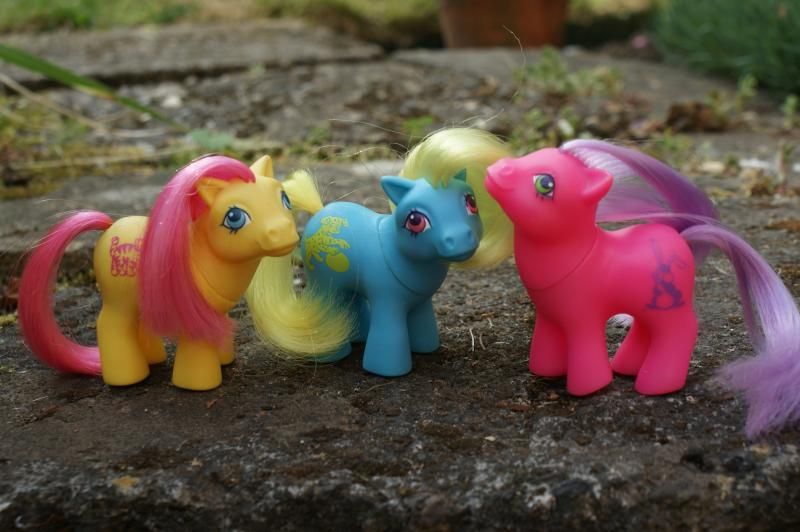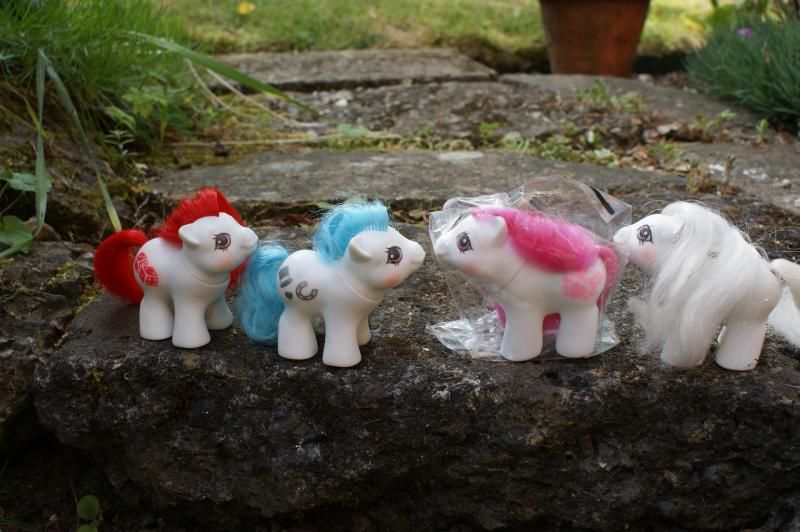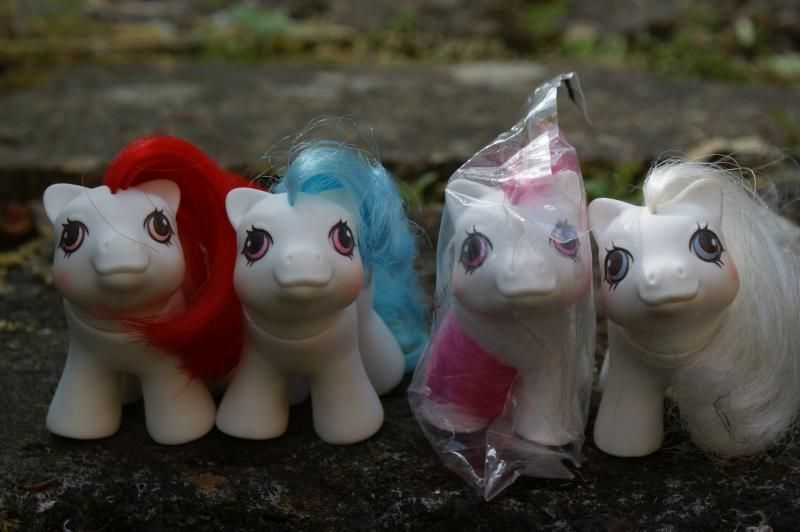 NB: Daddy Meadowsweet does have a trim to his tail and his hair is a bit faded with a couple of very small highlighter marks, but he is still absolutely gorgeous! Also, MLP Tales clover does have a mane and tail trim, however this isn't noticeable at all! We very nearly missed it ourselves!
G4 Prize Draw: Nightmare Moon Collectors set MIB and Zecora MIB and also SDCC Exclusive Derpy Mimobot/flash drive.
1st prize: Nightmare Moon set and Zecora MIB!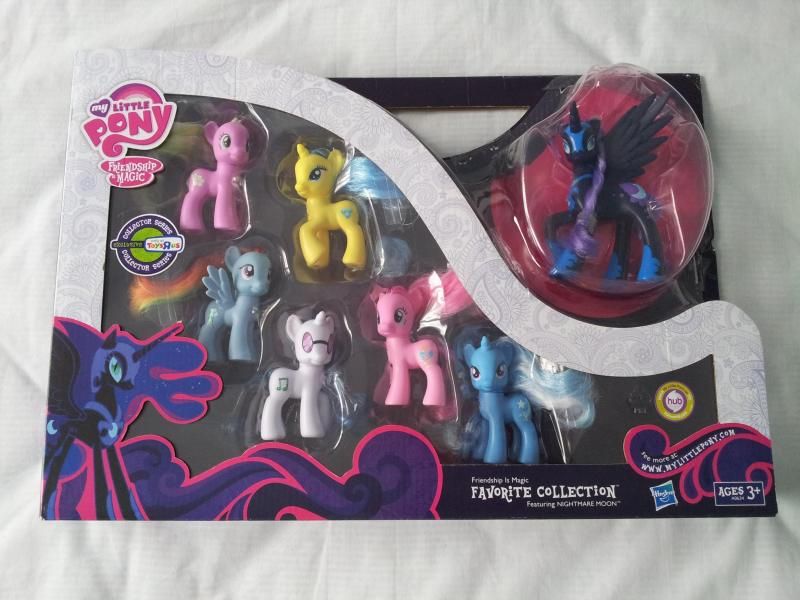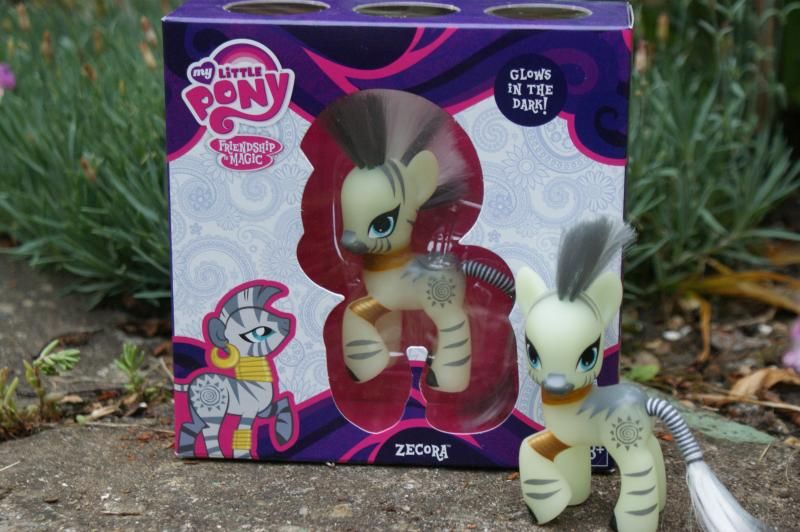 2nd prize: MIB SDCC 2013 Exclusive Derpy Mimobot/ flash drive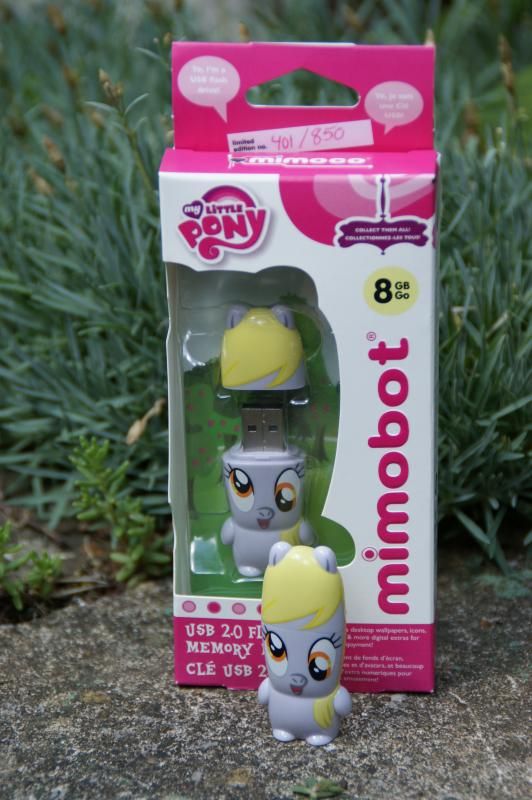 Your Derpy Mimobot will be MIP and numbered 401/850! These mimobots are preloaded with loads of fab content and also, her butt lights up yellow when you plug her into a USB port. Functional and super cute!
Plushie Prize Draw: Giant Australian exclusive 3ft Wysteria and Australian Pyjama Plush Minty!
1st Prize: Giant Australian Wysteria (If she has to be shipped to the winner, she will be shipped destuffed!) Also, her internal leg supports will be fixed before the con, so she will stand up straight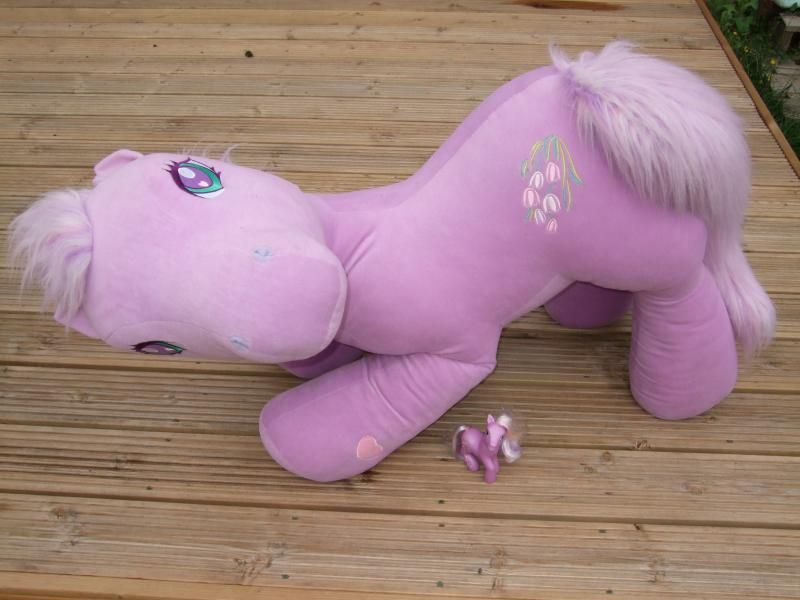 2nd prize: Australian exclusive Pyjama Plush Minty
Remember, if you win Wysteria and she needs to be shipped to you, she will need to be destuffed.
CHARITY PRIZE DRAW! £100 worth of Truffleshuffle.co.uk vouchers!
Our fabulous friends at TruffleShuffle who have many pony Tshirts and other goodies have generously donated this gift voucher to UK PonyCon to help raise funds for our charity, Riding for the Disabled!
100% of the money made from this prize draw will go directly to the RDA
, so thank you so much for entering and thank you to TruffleShuffle for donating such a fabulous item! ALSO,
they do also offer international shipping
on all their items, so you don't just have to be located in the UK to win this wonderful item
(The winner will be sent the code to use online at the end of the convention)
Derpy Hooves NOT included. Sorry!
PHEW! So there you have it, there are our 4 wonderful prize draws that you can enter! Remember, you don't have to be attending PonyCon or even be in the UK to enter, ANYONE can enter and all prizes will be posted to you if you win. So there is no excuse, get entering to win some amazing pony goodies!
Info and Terms and Conditions:
*All our prize draws are 100% open to everyone all over the world! No matter where you are you can enter and we will ship your prizes to you after the convention on the 8th of September 2013.

* Yes you can split you tickets! For example, if you bought the ticket deal for 10 tickets but you wanted 5 on our G1 draw and 5 on the G4 one, just put this information in the more info part of the Paypal payment to us and we'll sort the rest out.

* PLEASE don't send payments entitled "raffle" Paypal eats us otherwise. If you could please mark it "PonyCon ponies of awesome" that would be a massive help. We're being serious!


* Online entries will be open until FRIDAY 6th SEPTEMBER MIDDAY GMT. Any entries made after this time may not be counted. The only entries being accepted after this time would be the on the day, in person entries.

* If you're coming to the convention you can also buy your tickets all day on both Saturday AND Sunday until 4pm in person at the convention!

* When buying your tickets, please include your screen name/name and an email address we can contact you at if you win!

* All draws will be pulled on SUNDAY 8th SEPTEMBER , after this time all winners will be contacted either in person at the convention, via Email or via PMs on the forum.

* Sorry, no refunds can be given under any circumstances unless the prizes are lost or damaged.
Thank you all SO much for supporting UK Ponycon 2013! If you have any other questions, please feel free to contact us either here or by emailing us at ukponycon@googlemail.com and we will get back to you ASAP
Love The UK PonyCon Committee xxxxx
Raffle Numbers!:

G1 Draw:

1-20 : Dusky
21-35: ChipsteRJ
36-45: TrulyOutrageous
46-65: Clarabel Sapphire
66-85 : Carrehz
86-105: PKW
106-125 : Elish2
126-145 : Teddy

G4 Draw:

1-5: ChipsterJ
6-25: PKW

Plushie Draw:

1-20: Dusky
21-40: PKW

Charity Draw:

71-80: TrulyOutrageous
81-100: PKW